The Korean Culture Center has been hosting an annual Korean jazz music concert since 2013. As of 2020, vondrei has taken over the responsibility of creating all event graphics, including posters, banners, brochures, and catalogs.
PEACE OUT! 
Jazz Korea Festival 2022
07. 08. Okt 2022
SOON! 
Jazz Korea Festival 2021
2.-5. Dez 2021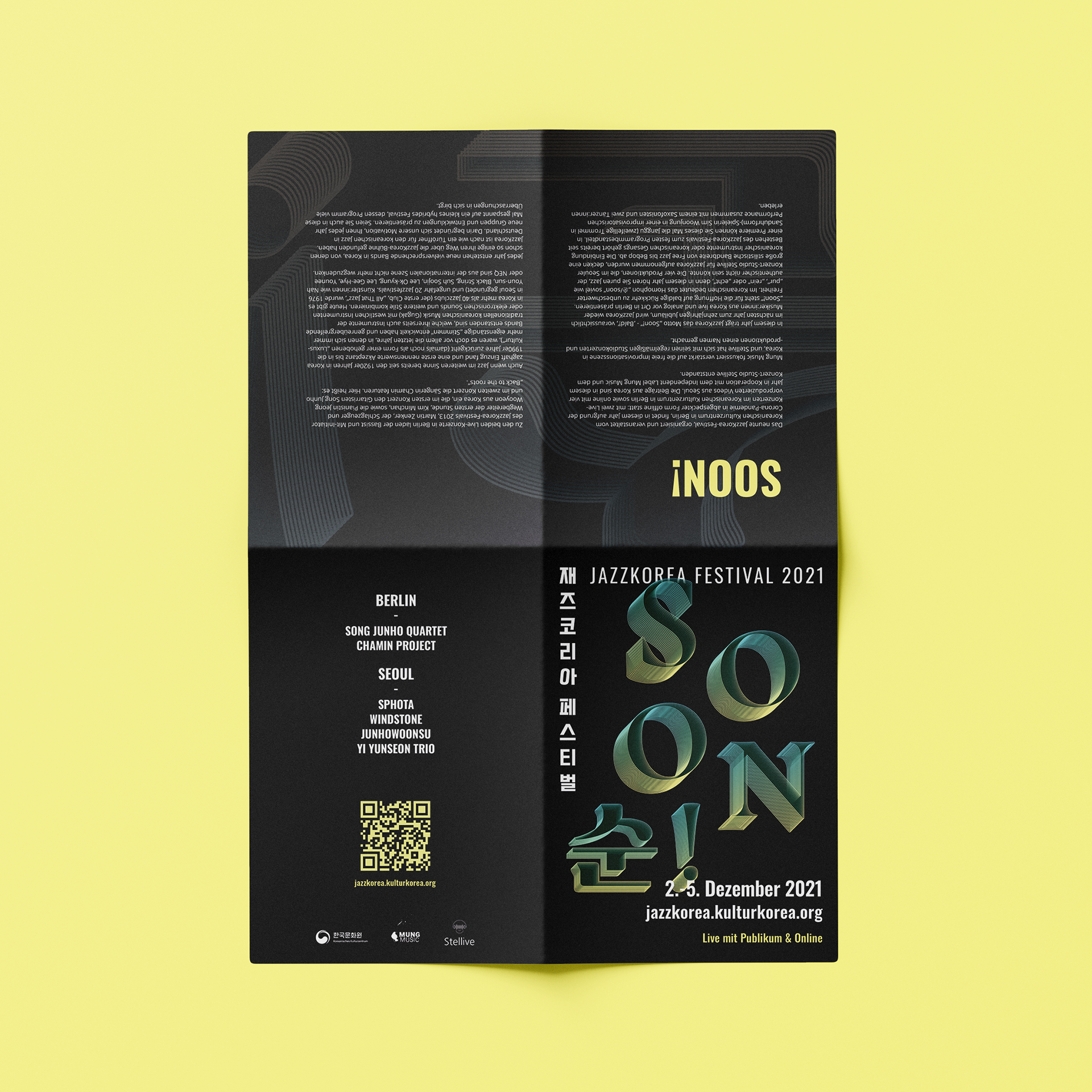 Alive! 
Jazz Korea Festival 2020
1.-21. Dez 2020