LUSINI is the new home of renowned gastronomy brands such as VEGA, ERWIN M., JOBELINE, and PULSIVA, offering a complete product range for the hospitality and gastronomy sector.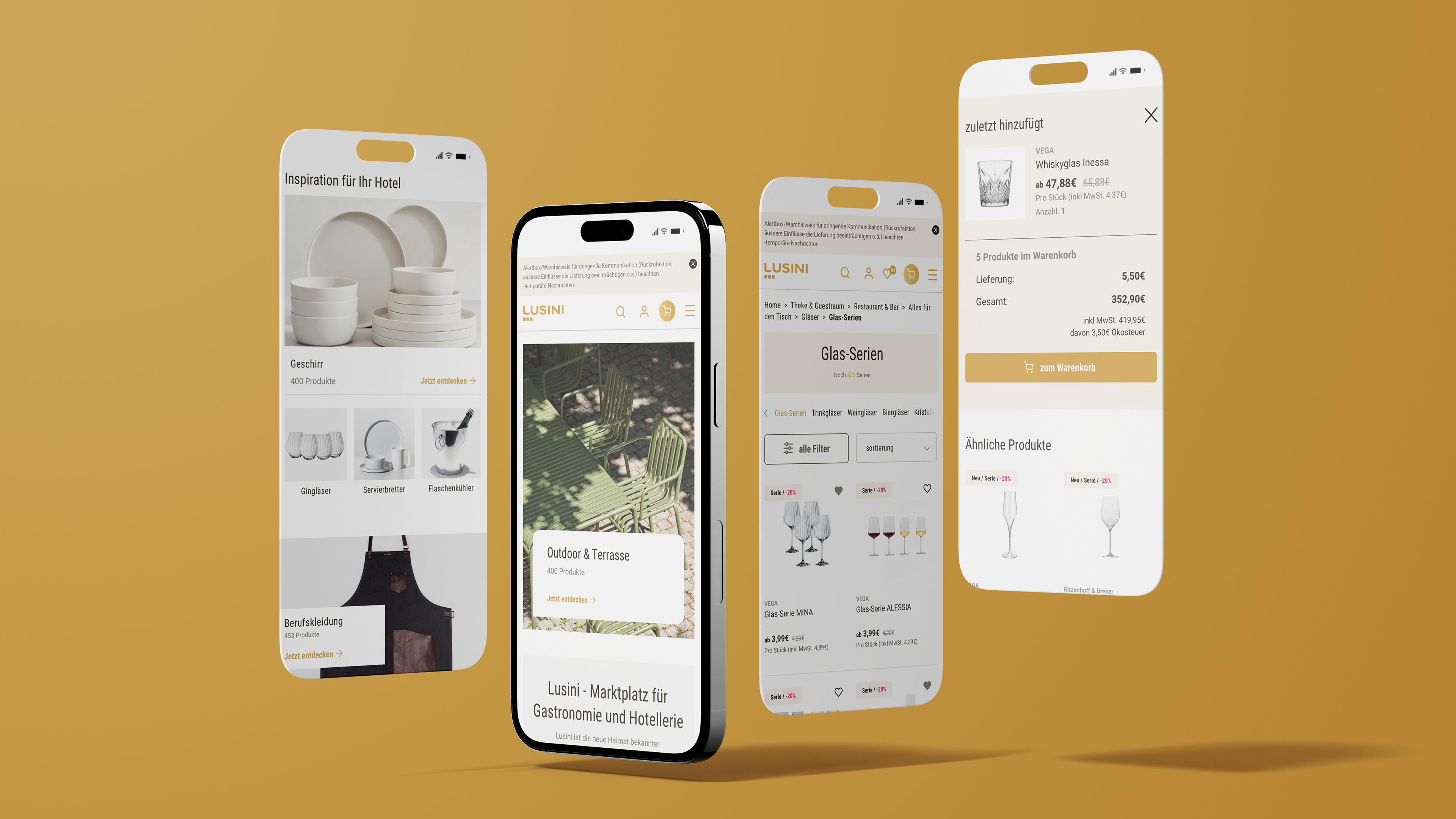 The gastronomy brands VEGA, ERWIN M., JOBELINE, and PULSIVA should be united under one roof. Therefore, the brand Lusini was created.
Goal
The goal of the project was to unify these brands under the Lusini umbrella and create an online shop where their products could be found in one place.
Project Duration
March 2020 - March 2022
User Understanding
To ensure that the needs of the two main user groups, business and private customers, were met, we developed a design that catered to both. Business customers required net prices, while private customers sought out unique products that could not be found elsewhere.
Our Design
Wireframes
To get a first sense of the scope and system architecture, we created wireframes and low-fidelity prototypes.
Layout
Taking into account the new Lusini brand, we created a timeless layout with clear user guidance.
Design System
The design system is an important part of this project. We developed a series of reusable elements and guidelines that enable the team to develop the product while adhering to predefined standards. All necessary elements, from color palettes to icons and buttons, are available. They create consistency and make design and development faster and easier.
Summary
Effect
The new online shop was consistently well received, and we received a lot of positive feedback.
What's Next
The shop is constantly evolving. Since the initial launch, a variety of new features and optimizations have already been implemented.